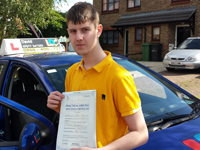 Brendan
15 hours instruction using the LDC system, test passed with 1 minor. Well done.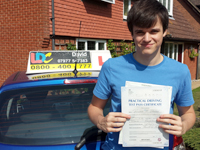 Ben
Test passed, 4 minors enjoy your gap year driving everywhere.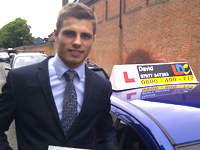 Harry
Learning to drive was great with David, I was able to progress at my own rate and the instruction was always very thorough. Above all, Davids friendly personality and flexibility in booking lessons made them enjoyable as well. Thank you very much. Harry passed 1st time with no minors.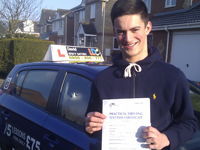 Sam
No longer needs "Mums taxi" after passing his test.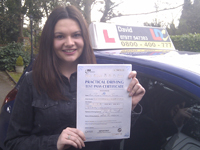 Robyn
Passed with just 3 minors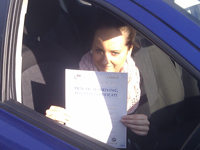 Odele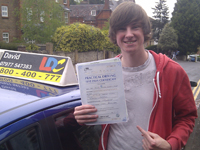 Phil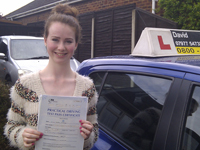 Katie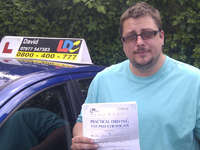 Tony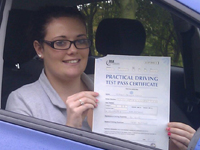 Stacey
Being able to watch the LDC DVD before and after lessons made it easier for me to remember what to do.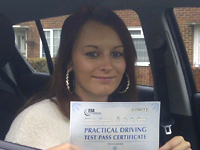 Steph
Learning bits at a time made it good for me, Thanks David.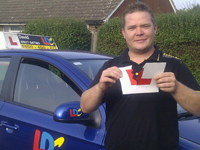 Ashleigh
I passed first time! Didnt think I could, but Davids calm approach and LDC,s easy learning system made it possible.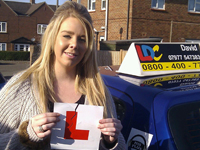 Natalie
Natalie adds a full car licence to the bike one she already has.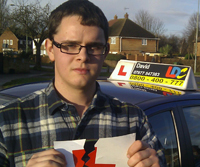 Tom
Passed
Tom can now drive himself to college, instead of spending two hours on public transport.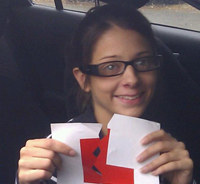 Toni
David is a brilliant instructor and is highly recommended. His calm approach, encouragement and 'can do' attitude, helped my daughter, Toni, to gain confidence at a pace that suited her and she passed first time. Thank you David.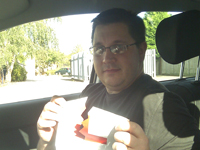 Martin
Passed
Learning in a structured way was easy, thanks to Davids calm approach and LDC's learning material.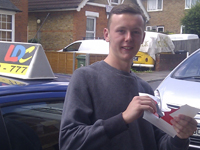 Sam
Passed
The step by step way you learn with the LDC system made learning to drive easy to figure out.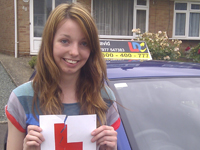 Hannah
No more buses!!!! Thank you David and LDC.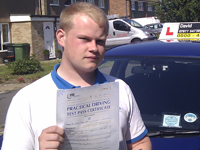 Micheal
Passed
Being a motorbike rider, the LDC book showed me how I could transfer my skills from 2 wheels to 4, and I passed first time!! Thanks David.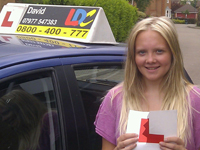 Polly
Passed
Thanks David, I enjoyed learning to drive with you.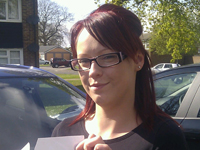 Danielle
Passed
Having taught my mum, and she passed first time, I knew David and the LDC system of teaching worked really well, Thanks.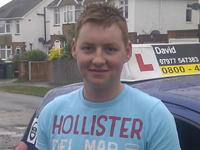 Jack
Passed
Passed 1st time!! Thanks David.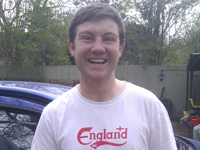 Edward
Passed
After a few attempts at driving with my parents, I thought I would never pass, but David, using the LDC system, got me to a stage where I passed first time with no problems! Thanks!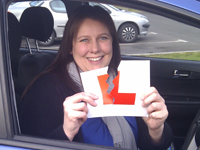 Lisa
Passed
Having lost my confidence using another school, Davids calm approach to teaching me using the LDC system meant I passed first time!! Thanks David.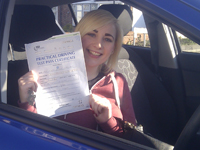 Kirsty
Passed
I liked the stepped approach of the LDC learning system. Being able to see my progress written down was a big confidence booster for me.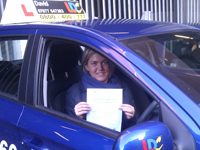 Natasha
Passed
Learning to drive in a calm and relaxed atmosphere really settled my nerves. Using the LDC workbook to prepare for each lesson was great, made the practical learning a lot easier.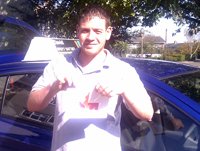 Garry
Passed
Garry swaps his Fork Lift drivers licence for a Full Driving licence after just 30 hours structured tuition using the LDC system.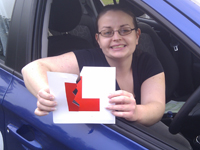 Kelly
Passed
Having been told I was too nervous to drive by other instructors, Davids patient approach got me through my test. Thank You.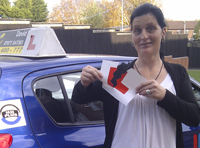 Clare
Passed
David gave me the confidence I needed to be able to drive. Thanks xx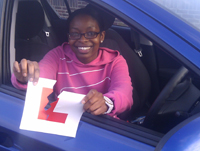 Bimpe
Passed
The LDC system is a great structured learning system, I passed first time! Thanks David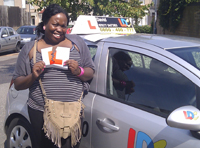 Venita
Passed
After various previous instructors, I met David who after 14 lessons and 1 test I passed with flying colours. David is a great instructor, Highly recommended xxx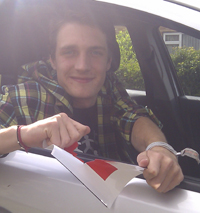 Matt
Matt rips up his L plates after completing an intensive course and passing his test first time